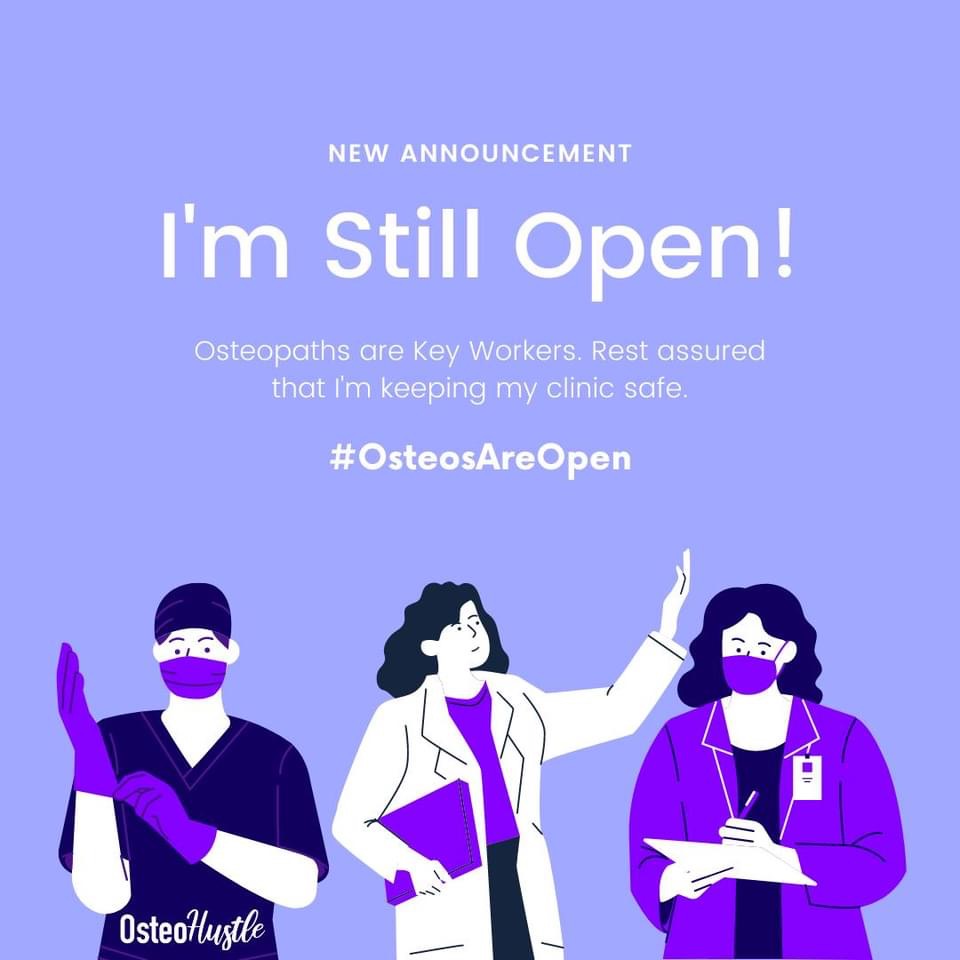 OSTEOPATHY for Everyone
A favourable outcome is all about a good co-operative effort.
Your improvement is certainly not all about "MY" success…it's "Our"
Our body is a marvel. But in order for it to work in the best way, it needs to be able to function well too.  Perhaps you have been aware of general ache and stiffness for some time? It's only when the pain becomes harder to dismiss and starts interfering with your daily life, especially your sleep, that you decide to do something about it. Osteopathy can help this.
Osteopathy can help the following conditions, which may be affecting you:
General joint aches and pains, rheumatic pain and arthritic pain

General, acute & chronic back pain

Neck pain, mechanical or following injury

Headache arising from the neck and upper back

Minor soft tissue injuries; muscle and tendon strains, ligament sprains
What happens when you see an Osteopath?
As an osteopath, I look at your whole body from the feet up – how your balance is in each leg, the muscle tone in your calves, your hips, and up your back. Then I look to see if everything is equal and working in sync. Is your posture balanced? Can you do basic spinal movements? If not, what is stopping you?
It might seem as though I look at parts of the body where you don't have any pain, but I am looking to see how the whole body interrelates so that I can establish where your pain is coming from. What's happening in the area of the pain? What structures are under stress and strain?  This guides me towards the best way to ease that pain for you.
What can you expect during your Osteopathic consultation?
Before you come to see me for a consultation we will first have a telephone consultation to complete a HEALTH SCREENING FORM.
This will mean that when I see you face to face, all the information has been already given so I can give you a careful musculoskeletal examination and treatment in the contact time we have.  I will then complete a CASE HISTORY FORM.
As we work together to find out what the problem is through looking at the functions of your spine, a pattern of dysfunction may start to emerge. My patients often feel relieved to know that their symptoms make sense!
What can you expect after your Osteopathic treatment?
You may feel your body change immediately after our consultation.  I can advise you how to manage any post treatment soreness, which is usually short lived and will go away within 48 hours. We can also discuss postural advice and exercises for you to take home and continue.
Please read: PATIENT INFORMATION SHEET and CONSENT FORM 
For more information: CONTACT ME
To book an appointment: BOOKING FORM
My aim is to provide the best care I can for you taking all the necessary COVID-19 safeguarding precautions for a face to face consultation.
Let's work together to get you back in control of your body and enjoy a healthy and comfortable life!
Osteopathy Wilmslow